Family Fun Day
We are well underway with the planning of our 2015 Family Fun Day & Car Show. We're trying to make it bigger and better this year with even more events and activities. Mark your calendars for Saturday July 25, 2015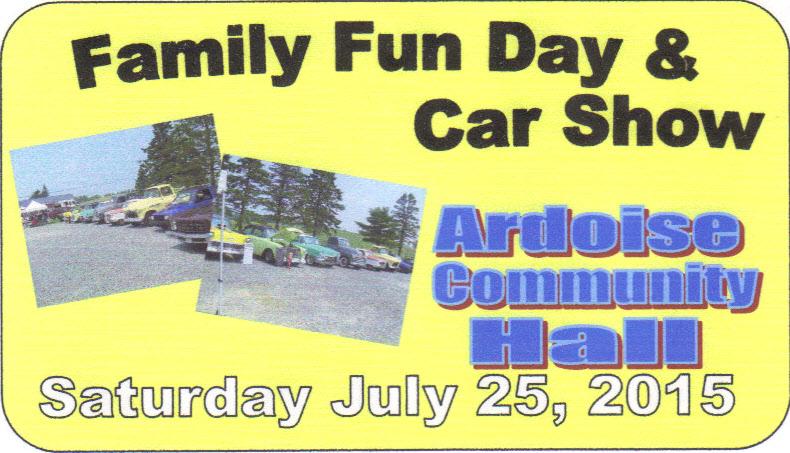 Confirmed Vendors for Vendor Village 2015
--> The Ardoise Community Recreation Centre Fun Day Committee is pleased to confirm that Debuces Crafts will be an exhibitor at our vendor village. Their "ECO-FISH" product is made from recycled 2 litre pop bottles, recycled fishing line and bamboo clothes pins to keep them "ECO" friendly.
--> Sand Dollar Silver who personalize silver jewelry using hand, foot, fingerprints as well as animal prints and writing.
--> Glitter Glass Creations Jewelry. They offer colourful glass jewelry including necklaces (pendants in a variety of shapes - circles, square, teardrop, heart, oval) bracelets, headbands, hairclips, and more.
--> Homegrown Goods who create naturally scented play doughs, chalks, repurposed crayons and soaps (character).
--> Oodie Bums Cloth Diapers who offer handmade, one size pocket cloth diapers, with organic bamboo inserts as well as super luxurious organic bamboo velour/flannel cloth wipes.
For Vendor Village Inquires for our 2015 Family Fun Day, please contact Ann Mckenna through e-mail at amckenna@eastlink.ca or by calling (902) 757-3108.